Right Surveyors, Leicester
Purchasing property, be it a new home or for commercial reasons, is a big deal. Here at the Right Surveyors in Leicester, we know that a big deal makes for a stressful time and our Chartered Surveyors are the property professionals, fully equipped to help you out. Our Chartered Surveyors combine years of experience with skills homed in to a level that puts them at the forefront of property surveying.
Through a survey on your Leicester property, our local building surveyors can guide and advise you on any structural issues or property defects your current or future property may possess. Getting to know your property in this way puts you in the best possible position to be able to deal with any uncovered issues early, before they develop into repair money pits.
Our Leicester building surveyors team is headed by Nigel Polton MRICS. With almost 25 years of post qualification experience, Nigel has property understanding and skills that put him at the forefront of the surveying industry.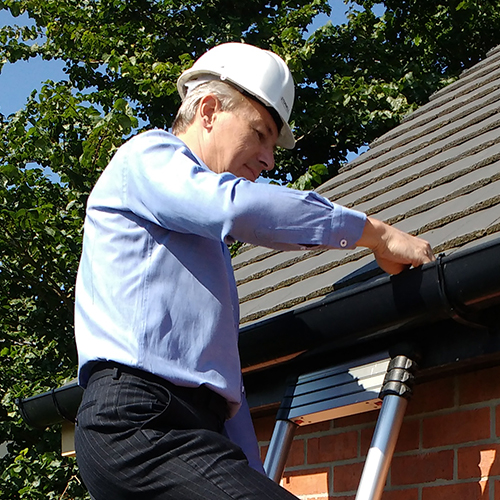 "Having been through the process of purchasing property myself, I know just how stressful it can be. With such a financial input already in the property, not taking the time and attention to seek out potential defects could only add to your stresses when, further down the line, you find there are problems that are going to demand more of your time and money.
"By commissioning a survey to be carried out by professional RICS registered Chartered Surveyors, you could be taking significant steps to reduce this stress. As a building surveyor in Leicester, I will be able to point out all of a property's defects so that, if you chose to purchase the building, you can be rest assured there will be no nasty costs to surprise you."
Building Surveys and Property Services from skilled Leicester Chartered Surveyors
We offer building surveys, investment advice, defect diagnosis and property advice for any size, shape, type and age of property in the Leicester area. Our friendly building surveyors are well-equipped professionals able to offer accurate property advice that is fully personalised to fit any budget.